Some of the most asked questions we most often hear as Awards Organizers' are why should we enter awards? How will it benefit my business?
Entering any awards may seem a daunting prospect, but it is one of the most cost-effective marketing investments available for any business. No matter the size of your business, you can enter an award.
Winner of 'Best Small Integrated Search Agency' at the 2018 UK Search Awards – StrategiQ, have outlined why awards should be part of your 2020 business strategy.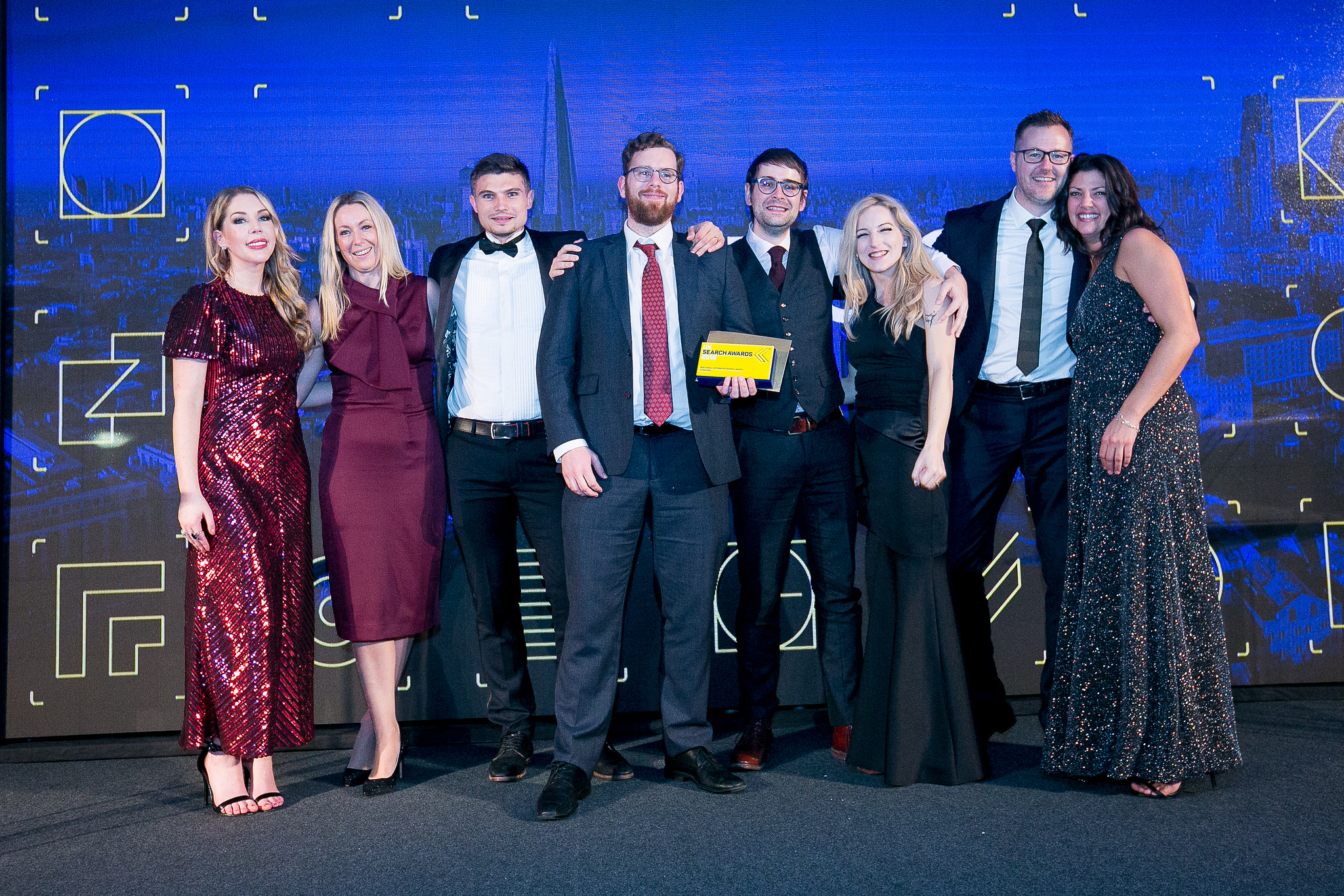 "Participating in awards over the past few years has provided a measurable impact for both StrategiQ and our clients. The Don't Panic Awards (such as the UK and European Search Awards) has not only greatly highlighted our capabilities and the results we generate but has provided increased industry awareness and in turn directly supported our agency's lead generation and recruitment activities. We highly recommend incorporating awards into your strategy.
Not many companies are aware of the value of awards, and I often see many businesses producing amazing results for their clients but not being recognised for their efforts.
Joining StrategiQ in 2018 from a PR background, I've always had a passion for the value, reward and recognition that a considered awards strategy can bring to a business. So, as we have been on the receiving end of some fantastic accolades recently I thought it only fair to share some of our secrets, the method behind the madness so to speak.
So, if you find yourself in the "should I, shouldn't I?" boat, you may well be missing out, but on what exactly?" – Kara Thurkettle, SEO @ StrategiQ
Interested how can StrategiQ help with your award strategy?
You can read the full article here to find out more.
« Back to articles