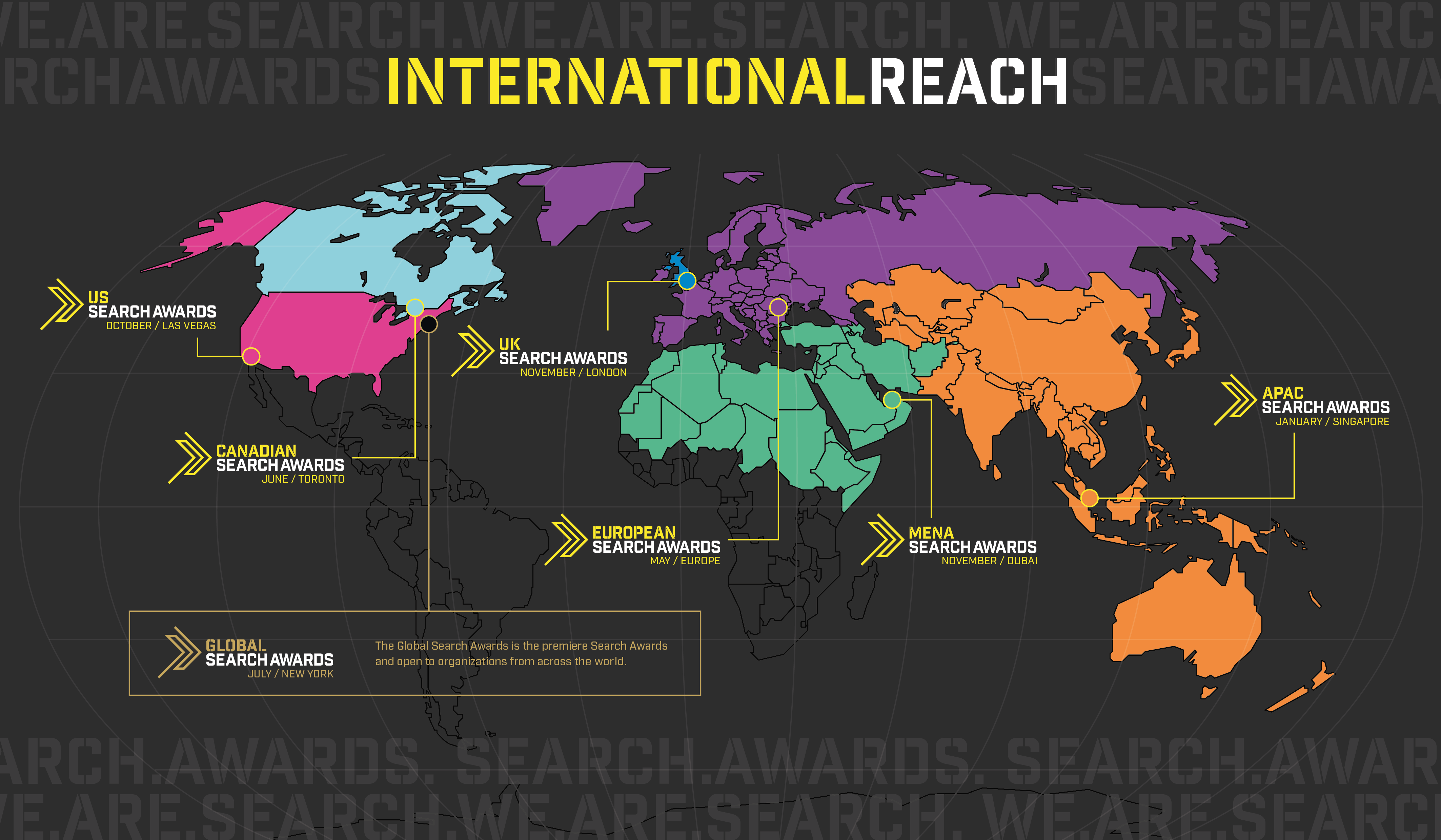 Where the Search Awards began
The Search Awards began just over a decade ago when Nicky Wake, Founder of the Search Awards, noticed a gap in the market for a dedicated awards ceremony to recognise the ever expanding world of search marketing.
What is the Search Awards?
The Search Awards series is regarded as the premiere celebration of SEO, PPC and content marketing in various territories across the globe. For almost a decade, we have been celebrating the expertise, talent and achievements of the search industry.
Each awards attract hundreds of entries and attendees each year. Agencies, brands, search engines, technology providers and all other businesses that contribute to the search industry are all involved.
The Search Awards are:

The Search Awards are brought to you by We Are Search and British events agency, Don't Panic – reputable, ethical and credible international awards organisers.