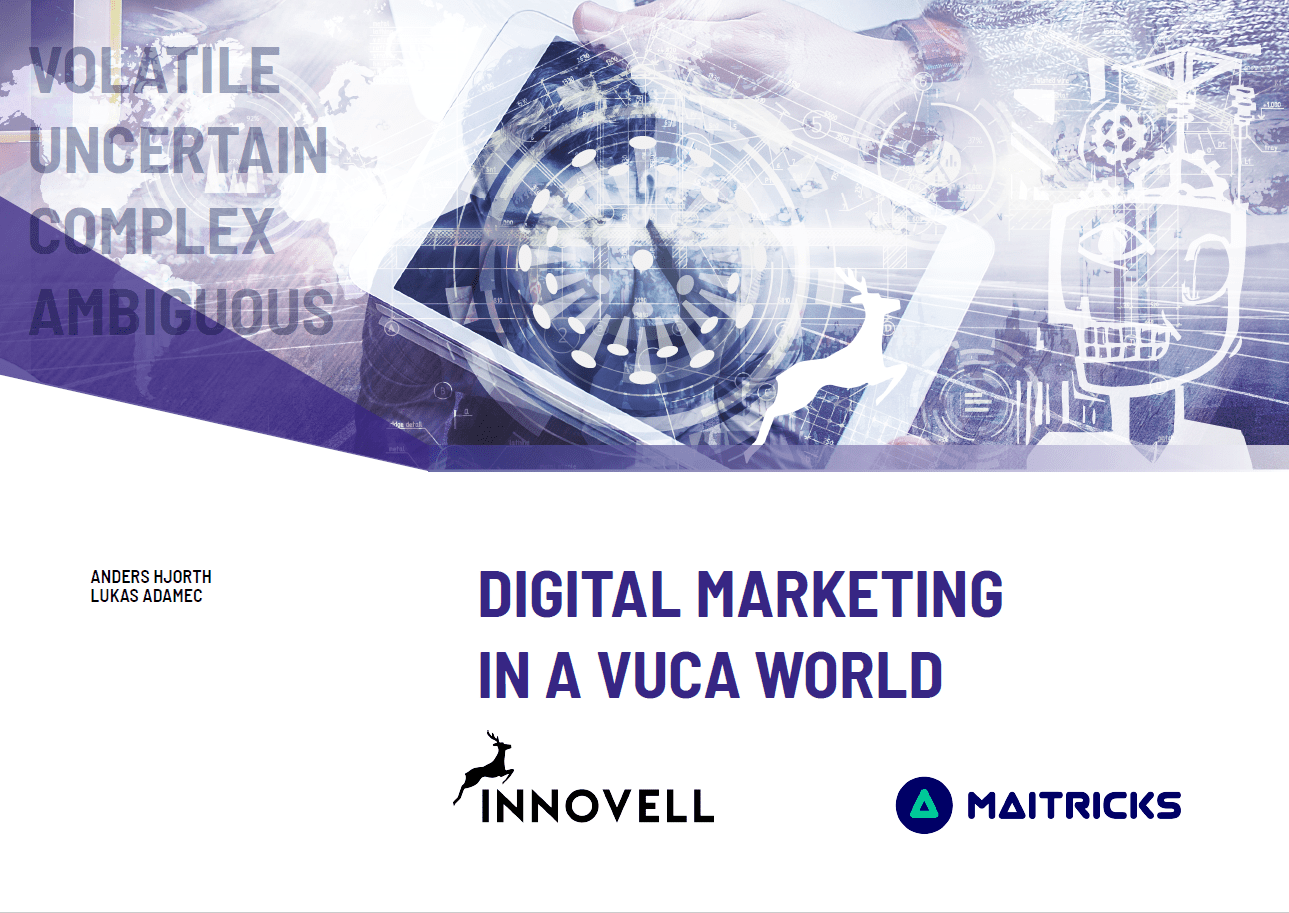 Leading digital marketing agencies saw a 40% decrease in their clients' media spend. They revised their Smart Bidding strategies in 20% of cases. Some of them are considering going virtual and some have already left their physical offices. 2020 is truly a VUCA year: volatile, complex, uncertain and ambiguous. We are living through COVID19, preparing for the end of cookies, facing the rise of artificial intelligence, privacy regulation and ad-blocking.
Award-winners are leaders in the digital marketing industry. In this new report from Innovell, 7 experts and 20 leading agencies have been interviewed and survey to bring about a view of the VUCA world they are living in. The researchers for this report are two of our judges, Anders Hjorth and Lukas Adamec.
The report investigates trends in digital marketing, challenges to come and suggests directions digital marketing teams can choose to overcome those challenges.
For those who are fast, there are free copies available via the reports sponsor Maitricks.
Get yours here: https://www.innovell.com/digital-marketing-report/
« Back to articles