We recently set out to understand what being shortlisted and/or winning a Search Award really means to business. Our questions… what marketing took place around the win, how was the accolade used and what impact did the award have on the teams that won, their clients, their partners and future business?
The Impact of a Search Award
What we found was there is an incredible sense of pride around an award entry. Between the shortlist announcement and the winners' event lots of social media and website blog posts celebrate Search community success and share anticipation of winning the competition. This pride continued for the shortlist and winners after the awards had taken place too. The excitement and enthusiasm are a delight to experience. We found websites displaying the shortlist, silver and winners' accolades for new and old clients to appreciate. We also found links on landing pages and banners and mentions in numerous blogs all linking back to the Awards website to authenticate the titles.
Digging Deeper
But this is just the face of an award win. When we started digging a little deeper and reading the posts and blogs, we found just what we hoped we would. We have always believed award wins are more than just one night in the spotlight… They are 365 days of marketing, networking and engagement opportunities; they are motivational, team building and developmental; they are benchmarking, game changing and a springboard for future projects and success.
Back in 2019 Re:Signal entered the European Search Awards and, Founder and CEO, Kevin Gibbon's  blog post from way back then says, "It's never been our goal to be the biggest agency out there, but we always strive to be the best we can…Our vision over the next 3-5 years has nothing to do with aiming to be bigger. It has everything to do with getting better…The most important thing is to delight our clients. One of our core values is to 'be proud of your work,' providing we have complete alignment in our goals, achieving award winning results certainly allows us to achieve this… Awards can bring huge benefits; its rewarding for the team and client to be able to put their name on award winning work, it can secure additional buy-in, attract key talent/new clients via increase reputation…Plus it's always good to aim towards delivering award winning work to keep us on top of our game"
Where are Re:signal now?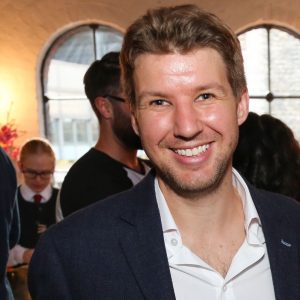 And what does Kevin Gibbons say 2 years on…
"Looking back, it's great to see our strategy paid off. We focus first and foremost on delivering high quality work and results to our clients. That leads most importantly to happy clients, who retain + grow with us, and gives us strong stories to tell in the form of case studies and award entries. Our number one value at Re:signal is "be proud of your work". We view the Search Awards as being the leading indicator of best in class work within the industry, and it makes us very proud to have won so so many highly respected awards, judged be industry peers which is a tremendous accolade for Re:signal and our whole team to be involved in celebrating success together, alongside fantastic clients." 
We Are Search Awards are 365 days of opportunity, less holidays. Don't take our word for it. Every one of our award websites will have feedback from our entrants and winners, be it social media post, blog or post event direct feedback (which the team loves getting, by the way.) To quote Kevin one more time, "The search community is like no other, it's incredibly open and sharing, we help each other in equal measure and all come out stronger." Follow us @we_are_search and join the social.
If you are a We Are Search silver award recipient or winner and want to share your story with the We Are Search community, please email [email protected] We would love to know what the award has meant to you and your team and you could be part of our social, blogs and websites. 
« Back to articles