We Are Search Awards are excited to announce Award Partners The Bank of Creativity and One Minute Briefs.
The Bank of Creativity work with agencies and brands to create compelling content to engage audience and generate big interest in products and services. It is home to One Minute Briefs, the social media platform that encourages instinctive creativity from its community.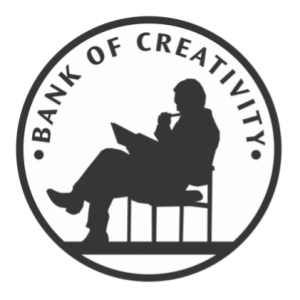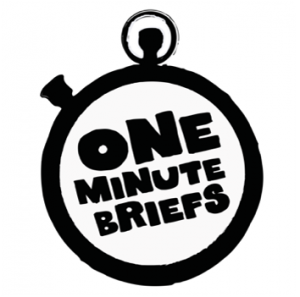 Creative Director and Founder, Nick Entwistle, is a digital celebrity and hosts educational workshops with the V&A and delivers talks for universities, agencies and the likes of the BBC. With 60,000 followers on social media he knows how to engage an audience. As part of his relationship with the advertising and media community he is an ambassador for NABS, a support organisation dedicated to improving the wellbeing of everyone in the industry
Nick is an Award winner himself, his award wins include a Grand Prix at the Roses, Great British Entrepreneur Award and the Theo Paphitis Business Award, which means he understands the true value of ethical, transparent and fair Awards.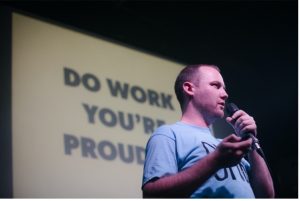 Nick Says…
"I am delighted to partner with Don't Panic to help with promoting the awards as I'm a big fan of their professional set-up, thorough judging process and enjoyable events.
I have seen some awards that are popularity contests, but these ones are very much based on merit against a strong set of criteria.
Having judged some of them myself and worked with the team, I recommend entry to these awards. I think it's good for team bonding, healthy competition, and it's always nice to have your work recognised by fellow members of the industry.
During our partnership, we will be helping to spread the message of the awards to our community and beyond, as well as working together on some great new content to engage the Don't Panic audience too!"
Throughout his career, Nick has worked with many household brands, think Aldi, American Airlines NHS and WWF, to name just a few. We Are Search and Don't Panic will be utilising Nick's knowledge across multiple industry sectors and are beyond delighted to have his support and commitment.
The Bank of Creativity, One Minute Briefs and Nick will be partnering with 18 Don't Panic Awards including: UK, US & European Agency Awards, UK Digital Growth Awards, Global Digital Excellence Awards, Company Culture Awards and the We Are Search Award Series.
« Back to articles