If you travel back through time, to June of 2019 you will find no record of Tidal Digital. Fast forward to 2021 and you will find them among the winner's lists of Search awards recognised in the UK, the Middle East and globally.
Founded by British duo, Simon Lomas and Liam Troughton, Tidal Digital has, in just short of two years, grown to have a global reach, with clients across six of the seven continents. Unsatisfied with the illusive seventh continent avoiding their reach, Liam assures us they are currently putting work into a massive campaign in Antarctica.
All jokes aside, this self-proclaimed Boutique Agency offers global agency results, at boutique prices. Their client list features many popular and household brands and as such, their work has ricocheted around the world and back.
From just the two founding partners in the company's humble beginnings, they have grown to employ 13 full time staff members. With offices in both Dubai and Manchester, the digital marketing gurus have been taking award ceremonies by storm.
The Trophy Cabinet
The MENA Search Awards 2020, the outfits first award ceremony, saw them take home three awards.
Their campaign A Cut Above the Rest, with Muscat Livestock, Oman's first online butcher won Best Use of Arabic Content Marketing and Best Use of Search.
The campaign saw MLS, which launched mid lockdown, reach over 100,000 visits in just two months and became a top performing store on Shopify for its category. A multi-channel approach garnered thousands of sales and changed the way meat is sold in Oman for good.
The third award was for their work with Dubai based barbers Chaps & Co. As one of the firms first clients, Chaps & Co have benefitted from raging success, in part, due to the hard work of team Tidal.
Picking up the award for Best Content Marketing, during a year when barbershops had largely remained closed, is perhaps testament to the agency's persistence. In switching focus from new customers to existing, they worked to convince clients that it was safe to return to the barber's chair.
A 144% increase in organic keywords ranked on page one over the year achieved in part by the acclaimed Chaps & Co Blog, cost per booking was reduced, whilst revenues from paid channels were on the up by 59%.
The Global Search Awards 2021 saw Tidal Digital take home Best Start-Up Agency.
The biggest cheers in the Tidal offices, however, came as they landed Best Start Up Agency Award.
In Simon's own words "we've been winning awards for our clients since day one, but to take home an award for ourselves and the agency we've built is extra special. We wouldn't have been able to do it without our clients and our team – so hats off to them.".
What's Next? Big Boy Pants
So, with the start-up period now drawn to a close, it seems Tidal Digital have had a dream start to their operations. Heading off into the world of established global digital marketers, with a trophy cabinet already brimming with bests, they have cemented their arrival in the Search history books.
What is next on the Tidal Digital trophy list, other than a bigger cabinet! The We Are Search Top 100 obviously!
To read more into their campaigns, you can check their case studies on their site by clicking here.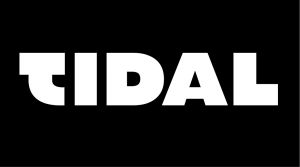 Author: Rob Mason, Head of Content, Tidal Digital
« Back to articles