Yard Digital share their experience of entering the UK Search Awards and why having decided Award Winning was important to their team, they didn't give up!
Yard at the UK Search Awards
Search marketing is key part of what we do at Yard. And we've always seen winning a UK Search Award as a prestigious prize reserved for only the top talent in our industry. We've entered these awards a few times; each time learning a lot about how to best showcase our work. With varying levels of success for each entry, here's what we've learned along the way.
We've always viewed entering awards as a test and learn process: gathering feedback from the judges and using it to inform the next set of entries, as well as the quality of our work. It is incredibly useful to hear the areas in which we should have expanded on, among others we placed too much focus and typically judges are great at giving detailed feedback. As an agency, we've evolved both how we write and the process of producing entries. It's been a learning curve. Now we are far better equipped than in previous years.
Entering the awards in 2021
Following the completion of a project with RingCentral that delivered really fantastic results in terms of ROI, additional revenue and a variety of search metrics; we entered this work in five categories. Armed with valuable judge feedback, we had an idea of how to better describe our work. Our improved entries, which better illustrated the strong results we achieved, led to five shortlists – from five entries. The Yard team made the trip to London and we were delighted to take home the trophy for Best Use of Data (SEO).
We knew that we had done some really brilliant work in 2022 and so there was no question about entering the following year too. Competition is always stellar at industry awards; but bringing home only one trophy in 2021 made us all the more determined to do even better the following year. The expansion of our digital PR team led to a number of big show-stopping case studies under our belt. We entered a total of twelve awards. And were thrilled to learn that we were shortlisted twelve times as a result.
The entire team loves the whole process of entering awards and the anticipation of waiting to hear about shortlists. It creates a total buzz in and around the agency. Planning the trip to London for the final is a nice opportunity for team bonding and always lots of fun. That night, we took home three awards.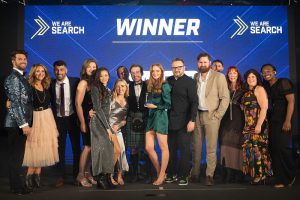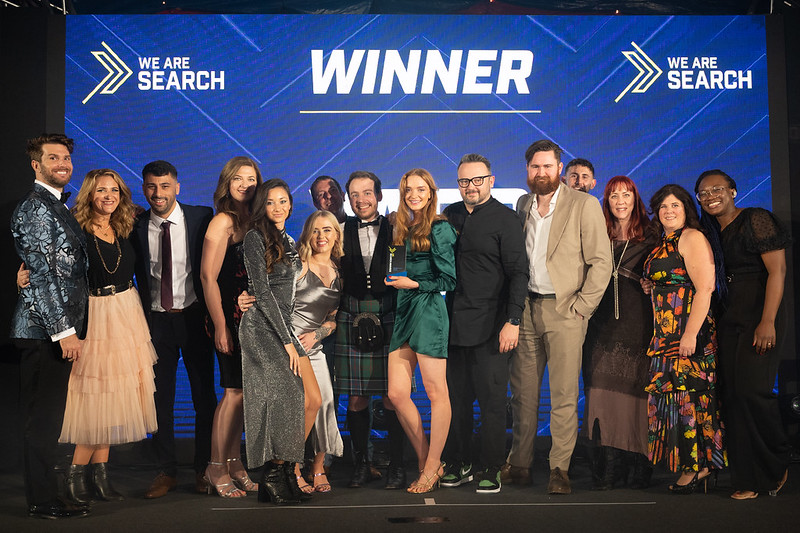 A winning team mentality
Winning an award gives a huge morale boost and creates a great sense of achievement across the agency. It showcases the wonderful talent we have at Yard and the brilliant work we do with clients on the industry stage.
The brand awareness element is also a biggie. When we won in 2021, as well as earning recognition from industry peers and future clients, Econsultancy got in touch about featuring us in their industry best practice case study section. Ever since they've featured a lot of our work. With 600,000 unique visitors and 1,000,000+ page views per month, this has elevated our brand awareness with industry peers, many of whom work for big global brands. That sort of recognition and PR is a huge driver behind entering.
Crafting a winning entry
As previously mentioned, the judges' feedback was one of the key components in levelling up our entries. Learning and applying this feedback meant that we are ticking the right boxes and including additional (necessary) information on strategy, implementation, results and other details we'd previously excluded.
Internally, we've changed our approach too, making it more collaborative – ensuring that those closely involved with the project support with writing the entry. Having worked on the project, the delivery teams have a number of insights that are particularly valuable when talking about the work. Previously, the marketing team had written award entries but now support more with editing and proofing.
Also, we've made our entries more engaging; adding campaign snapshots, visuals and providing much more supporting information in the appendix. This meant that we were providing proof for all of the results, making our entries far more valuable.
Our success with the UK Search Awards has grown by the year. So, our advice for any agencies considering entering – that may have been unsuccessful in the past – would be:
Always go through the judges' feedback in detail and apply their comments to your next round of entries.
Include your delivery teams in the writing process, really pick the brains of those closest to the work, what it meant to the client and why they're so proud of it.
Make your submissions eye catching and visually interesting, with a substantial appendix that proves how impactful the campaign was.
For us, giving up was never an option, nor should it be for you! Good luck.
« Back to articles