We Are Search believe that Search Awards are valued, trusted and good for business. You don't have to take our word for it you can hear it from the Award entrants themselves.
After each and every Search Awards, we reach out to Winners to try to capture the moment and feeling of their win.  The European Search Award Winners 2021 share their thoughts …
BEN FOSTER/Managing Director/SEOWorks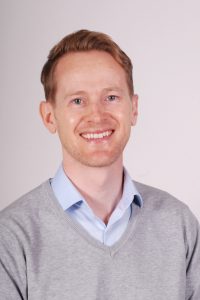 "The European Search Awards mark the pinnacle of European talent in search, so to be recognised with an award is something truly special. Not only is this a massive boost for the team, it also places our name far and wide across Europe, raising our profile and helping with new business enquiries."
NIK SVORONOS/Marketing Associate/EMEA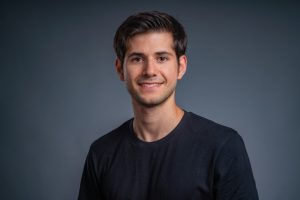 "This award is special for Conductor as it provides another credential of trust in the organic marketing tech space and helps to validate and support the company's further expansion in global markets. Additionally, it is a great honour for Conductor's R&D team, who consistently invest in innovating new products that empower brands to transform marketing into a force for helping people."
RHYS DAVIS/Senior Product Manager/ 56K Digital
"Winning the "Best Use of Search – Health (Small)" award with Apohem is a fantastic achievement and a true testament to all of the hard work the team has put into the website over the past year. It felt great to win against some tough competition and receive some amazing feedback from experts within the industry!"
RORY HOPE/Marketing Director/Semetrical
"Despite being heavily impacted during the fallout from the pandemic, Semetrical stayed true to its brand values, remaining committed to our clients' long-term success and developing flexible, innovative solutions to their challenges.
Semetrical's ambition to help clients and communities realise their own digital ambitions has helped us grow and develop as an agency.  Although growth presents new business challenges, our values enabled the quality, creativity and innovation that underpins our digital services to remain consistently high.
Winning two European Search Awards 2021 for Best B2B SEO Campaign (Large) and Most SEO Innovative Campaign (Large) is the icing on the cake and will help us to share our successes with our clients and community!"
https://www.semetrical.com/b2b-digital-marketing/
TOMASZ STARZYŃSKI /Managing Partner /Up & More 
"Winning the ESA competition is an absolutely unique experience, both for the entire team working on campaigns and submissions, as well as for customers who always co-create the project. Thanks to the win, the Up & More brand becomes more recognizable, we see greater trust from customers, and the recruitment of new talents is accelerated."
www: https://upmore.pl
IAN CAMPBELL/Head of Digital/ Havas Media Ireland
"Winning the award for "Best Use Of Search – Automotive" is an unbelievable achievement, that we have been absolutely delighted to receive and share with our client. It has been amazing to gain such wide-scale recognition on how effective planning & research for paid search campaigns, ultimately leads to real business outcomes."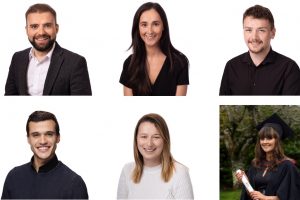 Jonas Donbaek/Lead Specialist, SEO/s360digital
"It means a lot for us to win an award at European Search Awards. It recognizes our specialists and client relations that have done a stellar job on a certain case. Becoming an award-winning agency has helped us build our brand and shows great work that has been acknowledged."
MIHAI APERGHIS/ Founder CEO/Vertify
"Extremely happy to take home 5 awards for our team's amazing SEO campaigns! Looking forward to participate to next year's edition as well, hopefully in person this time. See you then!"
Link: https://vertify.agency
If you are a Search Award entrant with thoughts and news to share, please contact [email protected] who will collaborate on articles Search related. We are particularly interested in hearing from Search entrants who have seen the benefits of being a shortlist nominee or winner, on business.
« Back to articles